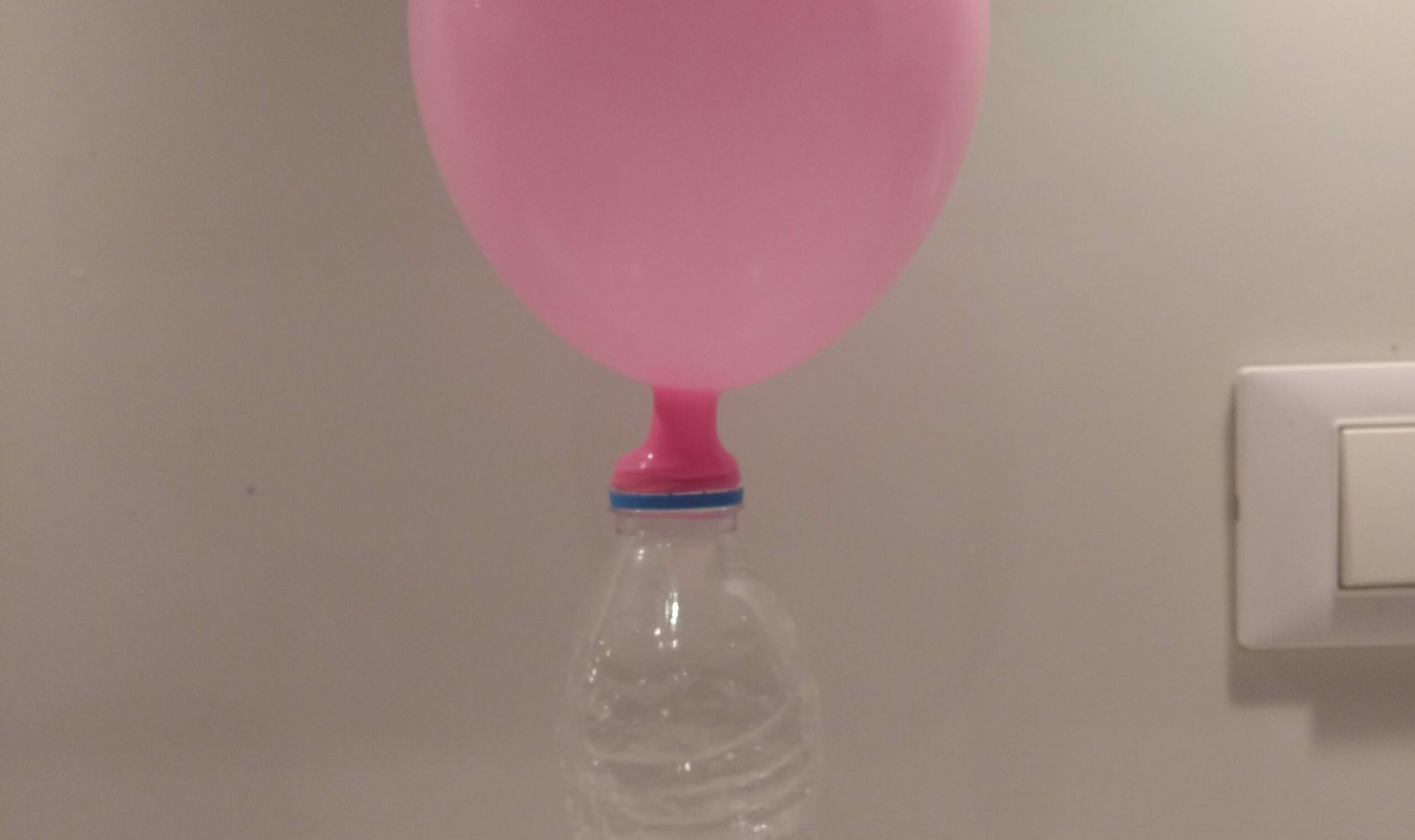 Self Inflating Balloon
Materials:
Vinegar
Small bottle
Baking soda
balloon
Procedure:
Put two fingers of vinegar in the bottle. Place a teaspoon baking soda in the balloon. Fasten the balloon to the mouth of the bottle and turn the balloon over. Watch the balloon inflate!!
Explanation:
When baking soda (carbonate) comes into contact with vinegar (acid) they react and produce carbon dioxide gas that inflates the balloon.